September 2022 - From Poland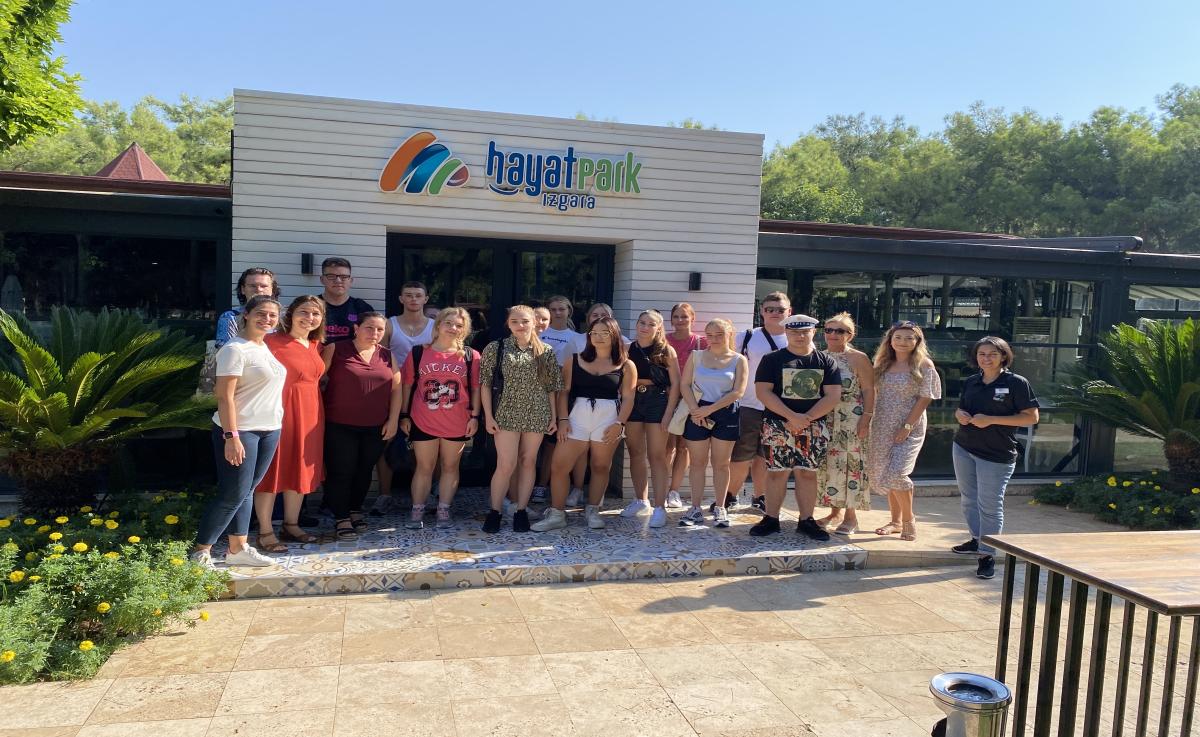 Between September 4-24, our group, comprising 15 gastronomy and tourism students and 2 teachers from Poland, completed their 3-week internship. Our participants also provided many cultural excursions, where they learned about Turkey's rich history, traditions, culture and gastronomy, as well as its lifestyle. As part of cultural excursions, touristic places and entertainment facilities in Antalya were visited: Pamukkale, Hierapolis, Old Town, Hadrian's Gate, museums, old bazaars. During the weekend, they visited touristic places outside the city and saw Düden Waterfall, Olympos, Phaselis ancient city, Alanya Castle, Dim Cave and more.
After the mobility, students were awarded Europass certificates and other certificates recognized by Europe that will be useful for further education and employment. They left Antalya with glorious memories.